RAM Towing Features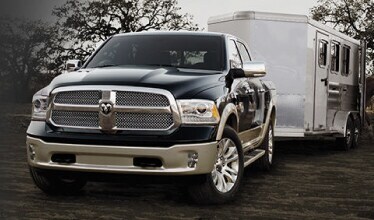 Active Level 4 corner air suspensions
Adjus
table air springs allow drivers to raise and lower the vehicle to adjust to one of 5 ride height settings
·         Manually adjust the clearance with the convenient Dashboard control from the driver's seat.
·         Includes Smarts Sensors to lower the truck at highway speeds automatically. This helps reduce the drag and increase efficiency 
Hill start assist
A heavy load can make it hard to get started when on an incline. The Hill Start Assist mechanism detects when your truck is on a hill so that when you take your foot off of the brake the truck will not roll backwards.