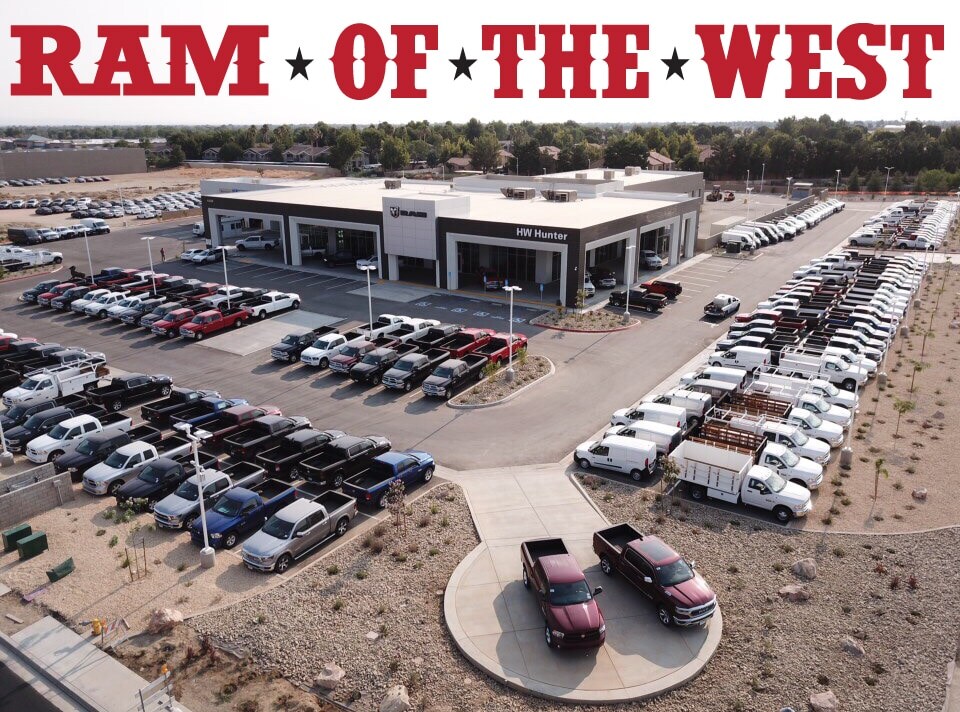 The Largest RAM Truck Center in America 

RAM Truck & Van Specialists
Our on-site truck specialists can help you find the perfect RAM Truck for your needs. These guys really do know their trucks!
RAM Agriculture Dealership
Ram of the West is a certified RAM Agriculture Dealership. We have trained specialist to handle the specific needs of Ag based businesses.
Find out what's New:

RAM WORK TRUCKS

When it comes to Work Trucks and Cargo Vans, RAM Trucks has you covered. 
At RAM of the West we can customize your work truck for your specific industry needs. Here is a list of some of the customizations we can do: 
Cargo Van Upfits including KUV and Cutaway Vans. Dump Bodies, Stake Beds, Service and Utility Bodies, Rollbacks, Box Trucks, Haulers, Mixers and more. We only use the most trusted companies when it comes to your upfits, such as Kanapheide and Harbor. Please feel free to contact us with any questions on our Commercial Upfit RAM Trucks. 
RAM Trucks with Campers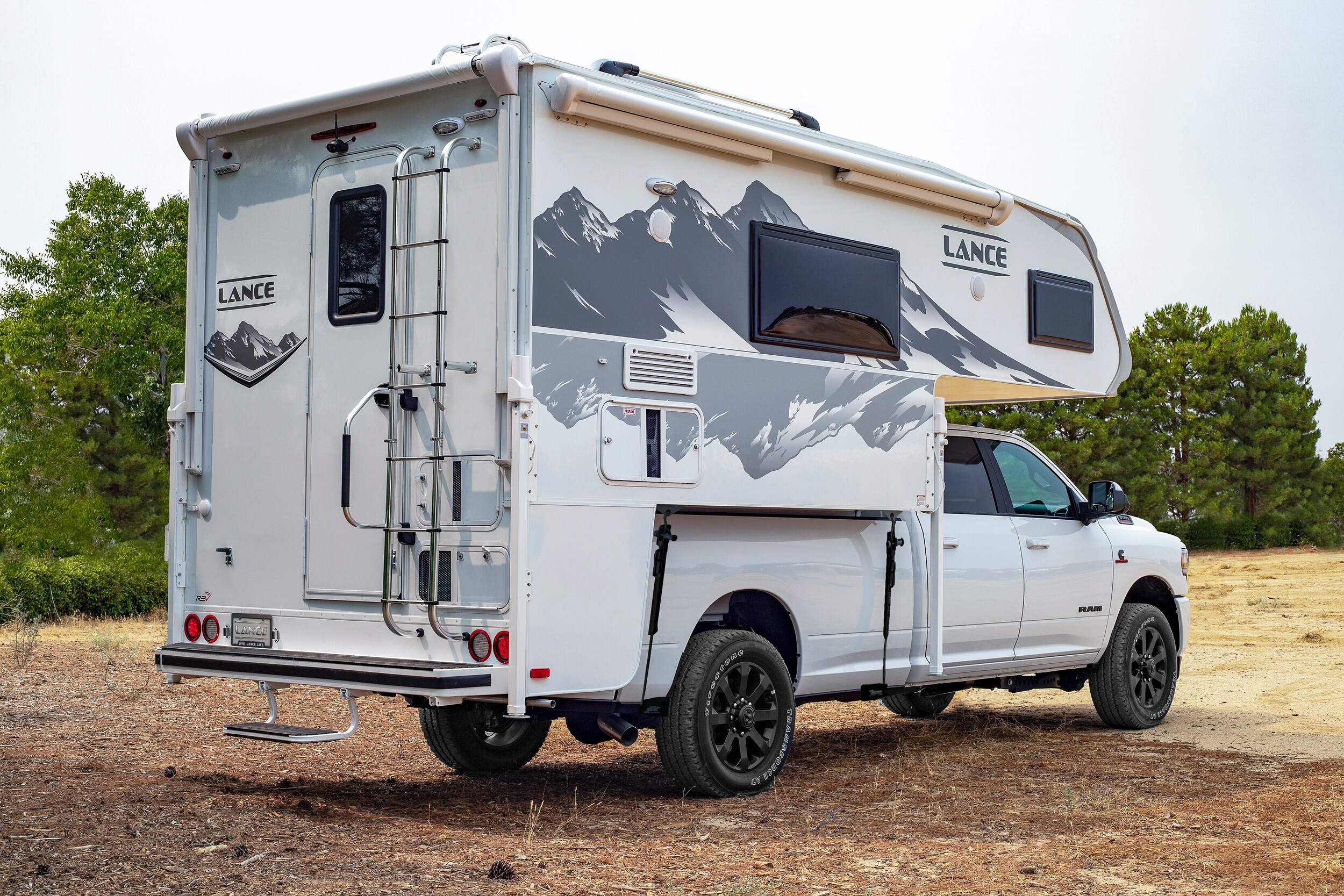 RAM trucks pride themselves in being able to provide drivers with safety and reassurance. When using your RAM truck for towing or hauling, you can have the confidence in knowing that you are in good hands. RAM offers best in class Towing capabilities. Contact us to find out more about RAM trucks towing, payload and towing capacities.  
Miss Rodeo contestants visit RAM of the West.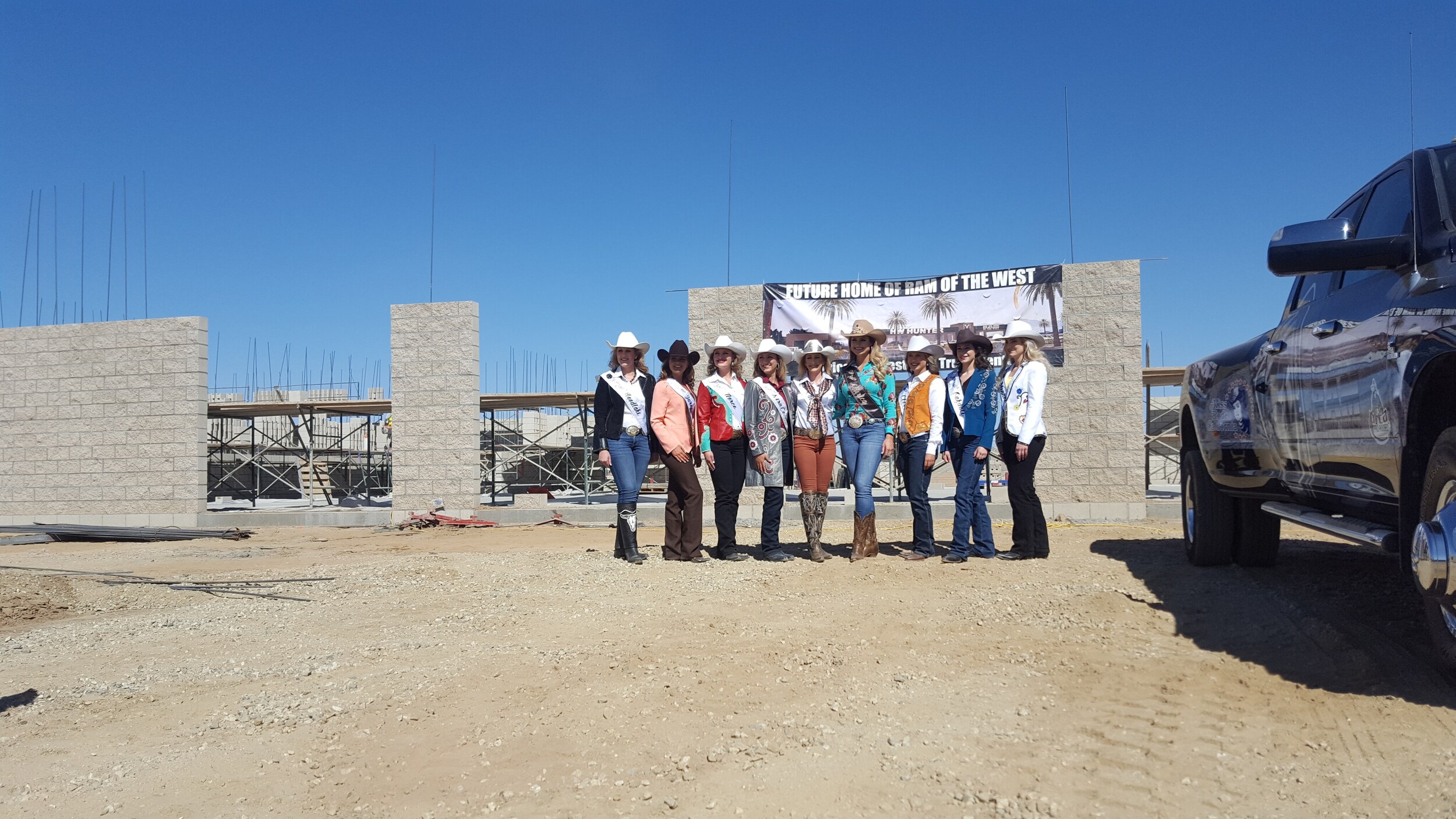 Miss Rodeo California contestants visit the future home of the RAM of the West. 
Ram of the West Groundbreaking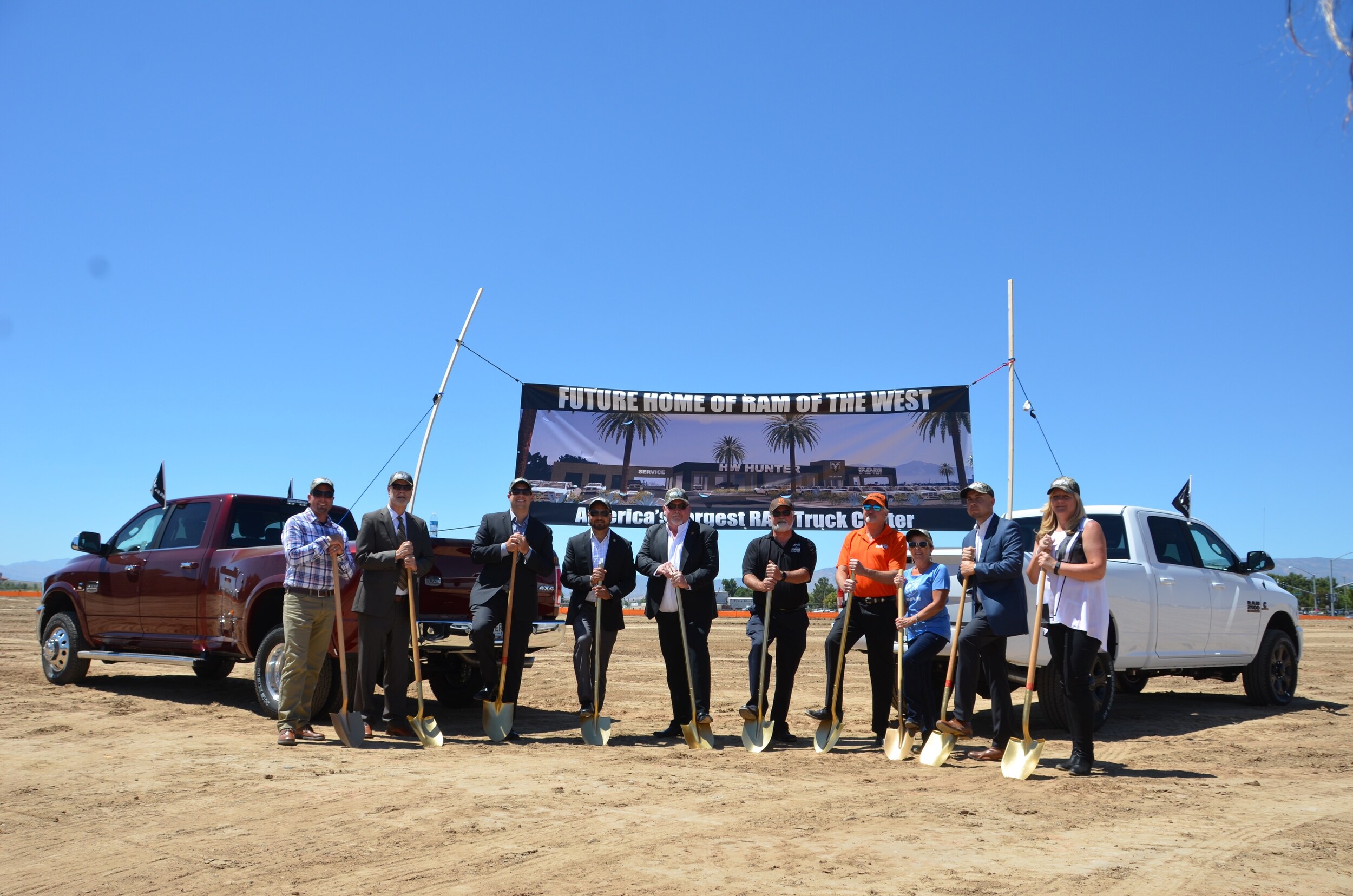 Thursday June 15
th
Hunter Dodge Chrysler Jeep RAM held the official groundbreaking ceremony of the new RAM of the West Truck Center. The new facility will be located on 10
th
Street West and Ave K-8 in the latest expansion of the Lancaster Auto Mall.
H W Hunter's new 40,000 square foot truck center will be the largest RAM Truck Center in the United States and is due to open near the end of 2017.
Holding the title of "#1 Ram Truck Dealer in Los Angeles County"
for 3 years running and often being the
#1 or #2 Ram Truck Dealer in California.
"H.W. Hunter has been an ongoing force here in the Antelope Valley since 1944, and they just keep growing. The addition of RAM of the West to the Lancaster Auto Mall is one of true industry prowess," said City of Lancaster Mayor R. Rex Parris. "We look forward to the boost it will provide to not only our local economy, but to our entire region." 
The Truck Center will be built from the ground up with the truck owner in mind.The facility will include all heavy duty lifts, large service bays and over-sized parking spaces.Certified Truck Experts, Service Advisors and Technicians will be on site to assist with the truck customers needs. There will be 3 dedicated Quick Lube stalls for oil changes and maintenance. Truck customers can stay in business by taking advantage of the fleet of loaner trucks available during repairs. 
"HW Hunter has experienced phenomenal growth since relocating to the Lancaster Auto mall in 1997", says Co Owner Tim Fuller. "Our current facility has been running well beyond capacity for quite sometime". 
"Our customers deserve the finest sales and service experience possible and with this new expansion we can provide that." added Co Owner, Tom Fuller.
Ram of the West Truck Center - Opening Soon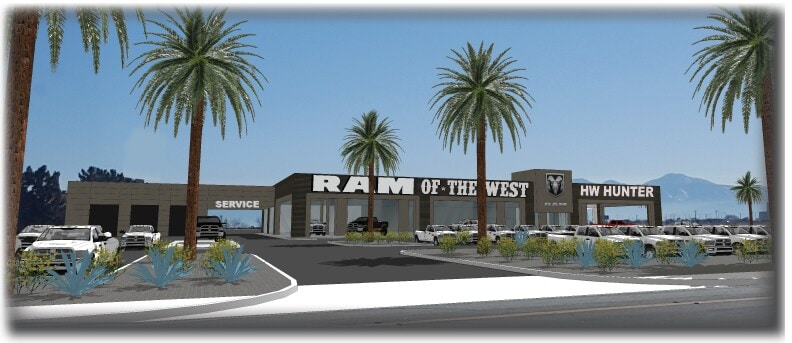 HW Hunter's Ram of the West Truck Center is in design and will be opening late 2017. 
The Ram of the West Truck Center will be the largest RAM truck center in the United States. This facility is designed with the truck people in mind: Large Parking spaces, Large truck lube bays, Knowledgeable Truck Specialists on site and of course an inventory as big as the wide open west. 
The new center will be located on 10th Street West and Ave K in Lancaster, CA 
Ram of the West Around Town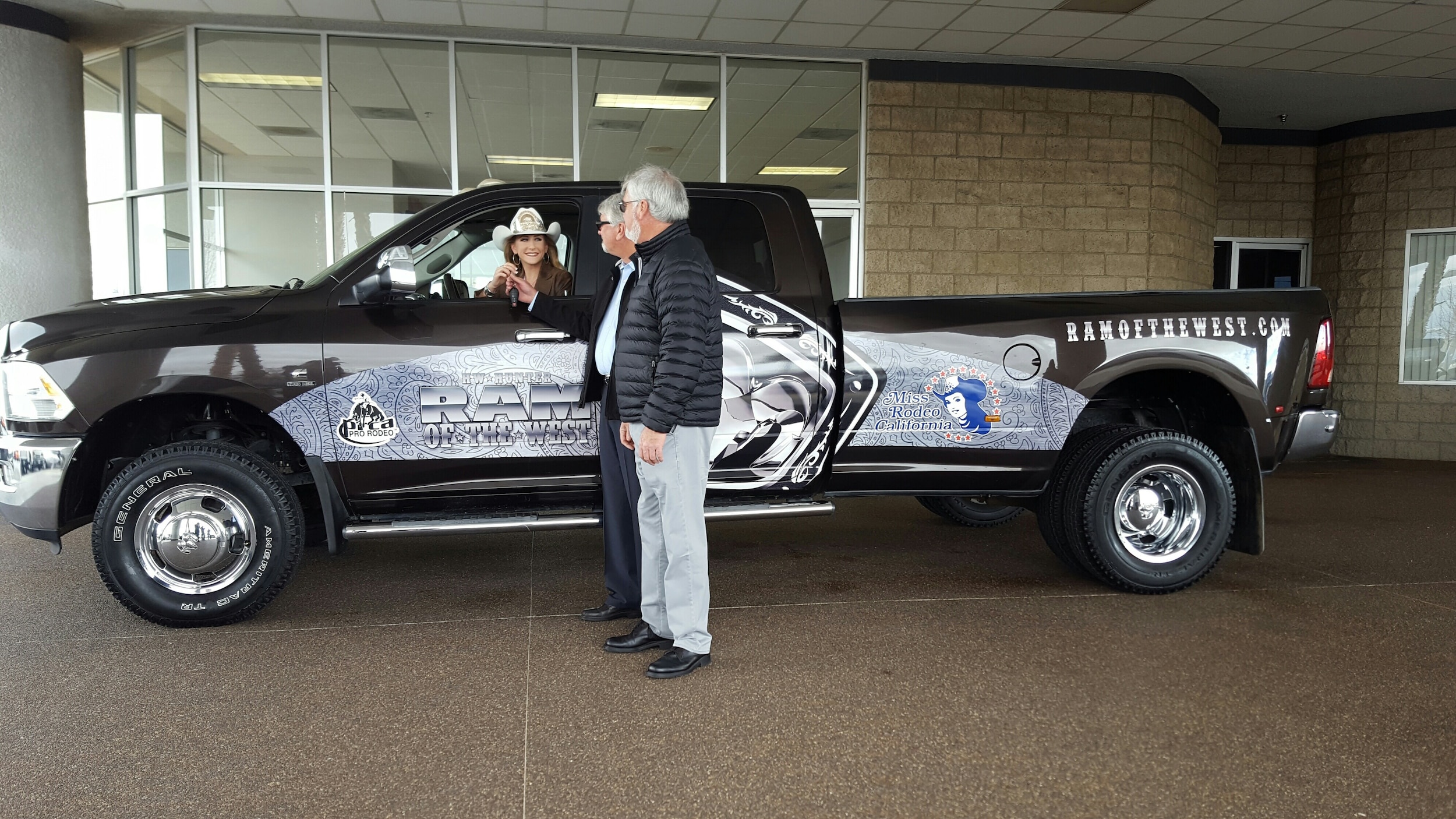 Miss Rodeo California 2017 - Brittney Phillips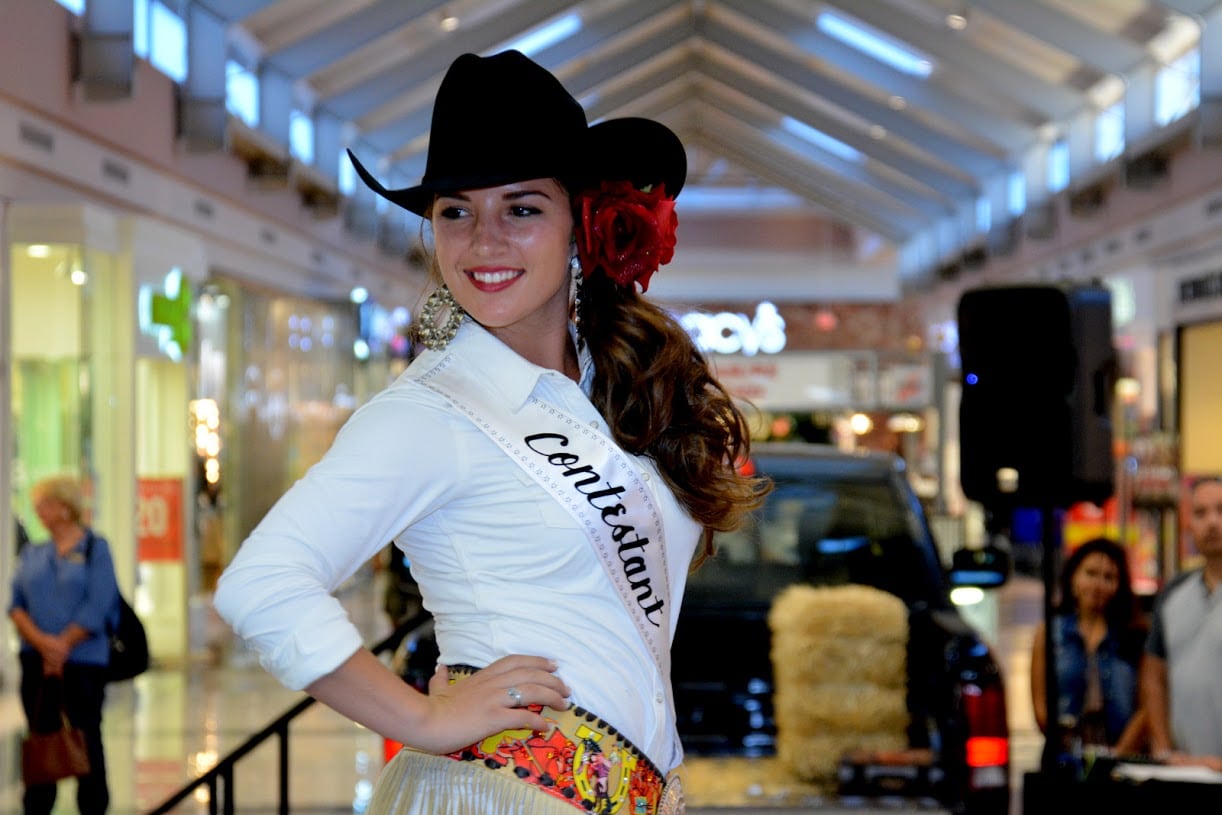 Miss Rodeo California Pageant Fashion show at the Antelope Valley Mall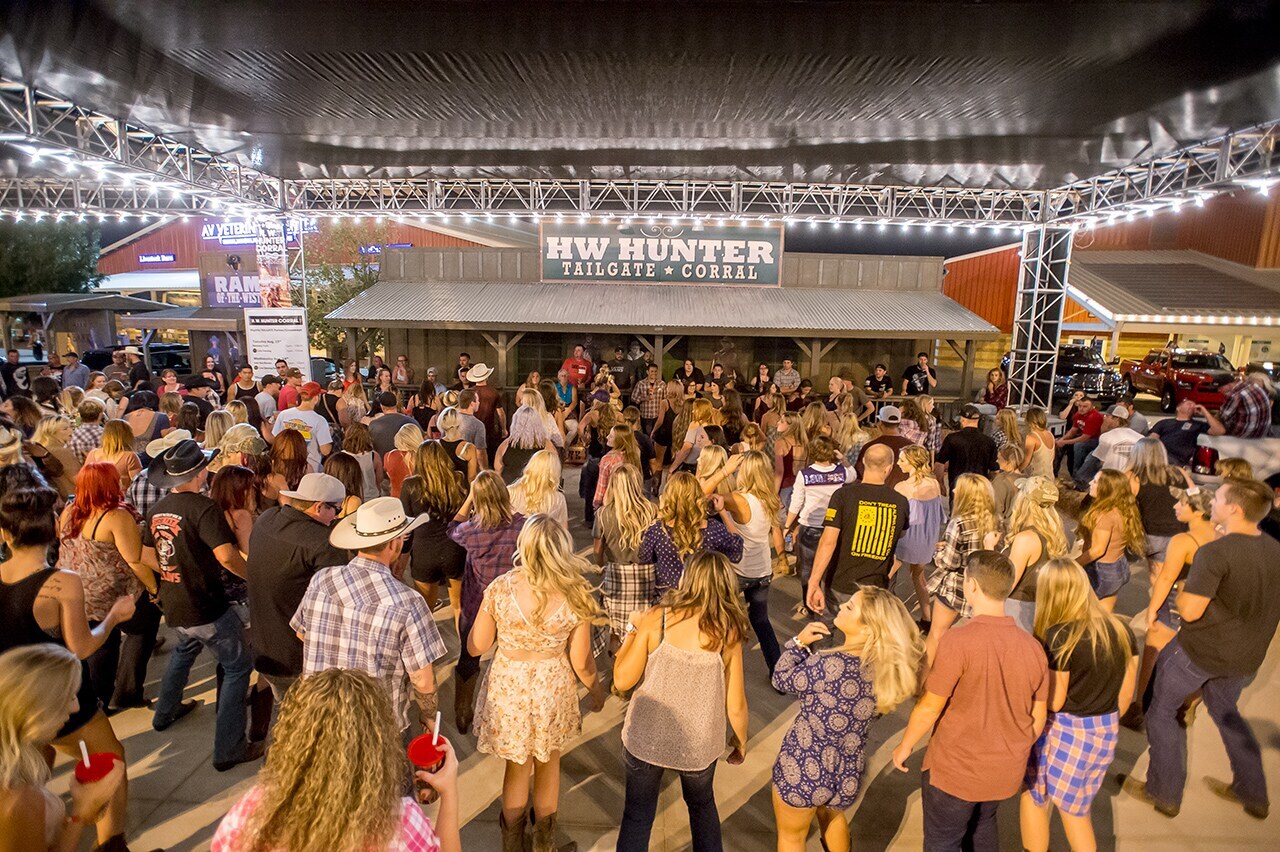 Ram of the West at the Antelope Valley Fair - Tailgate Corral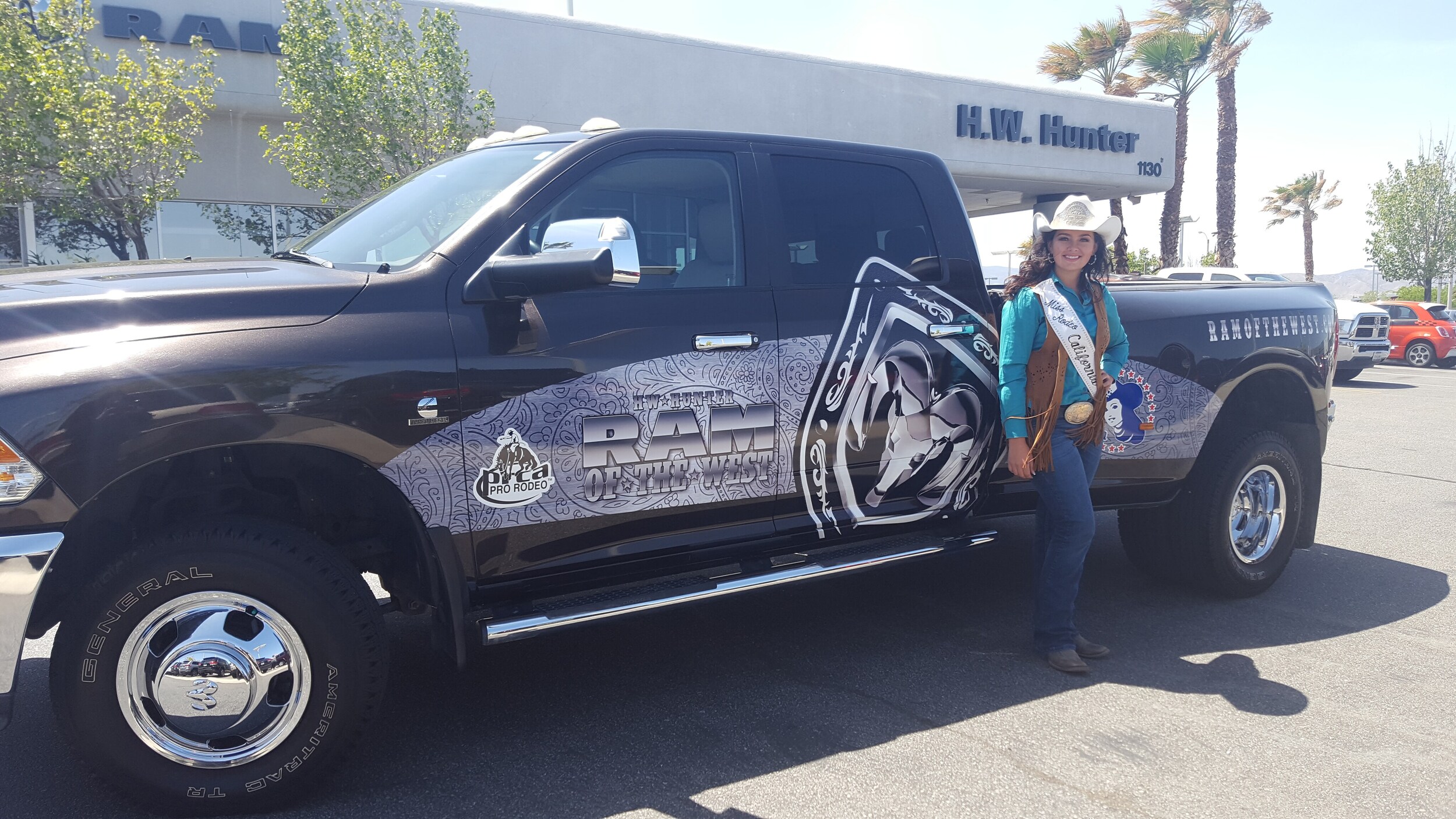 Miss Rodeo California 2016 - Rachel Sarno Owens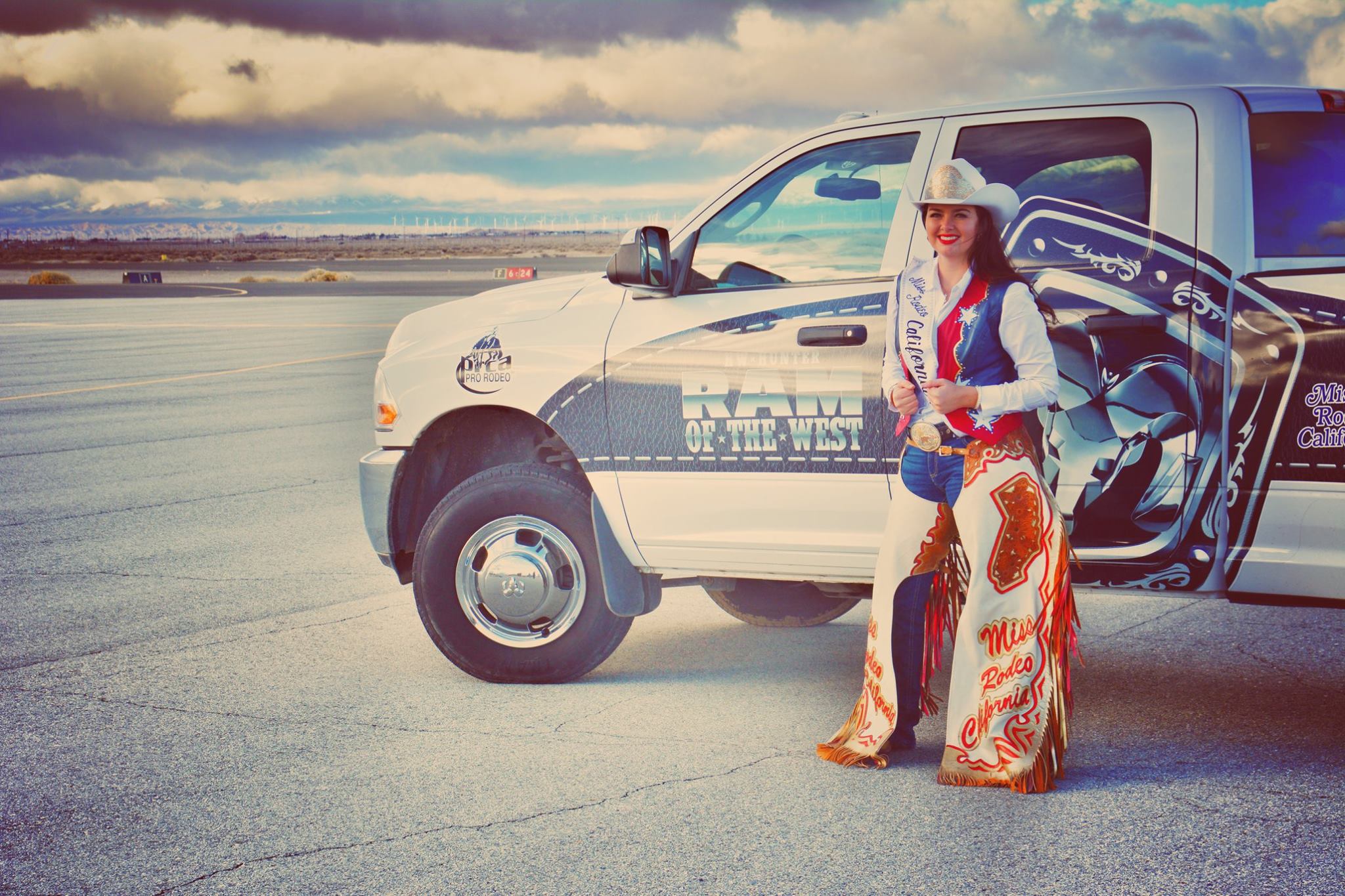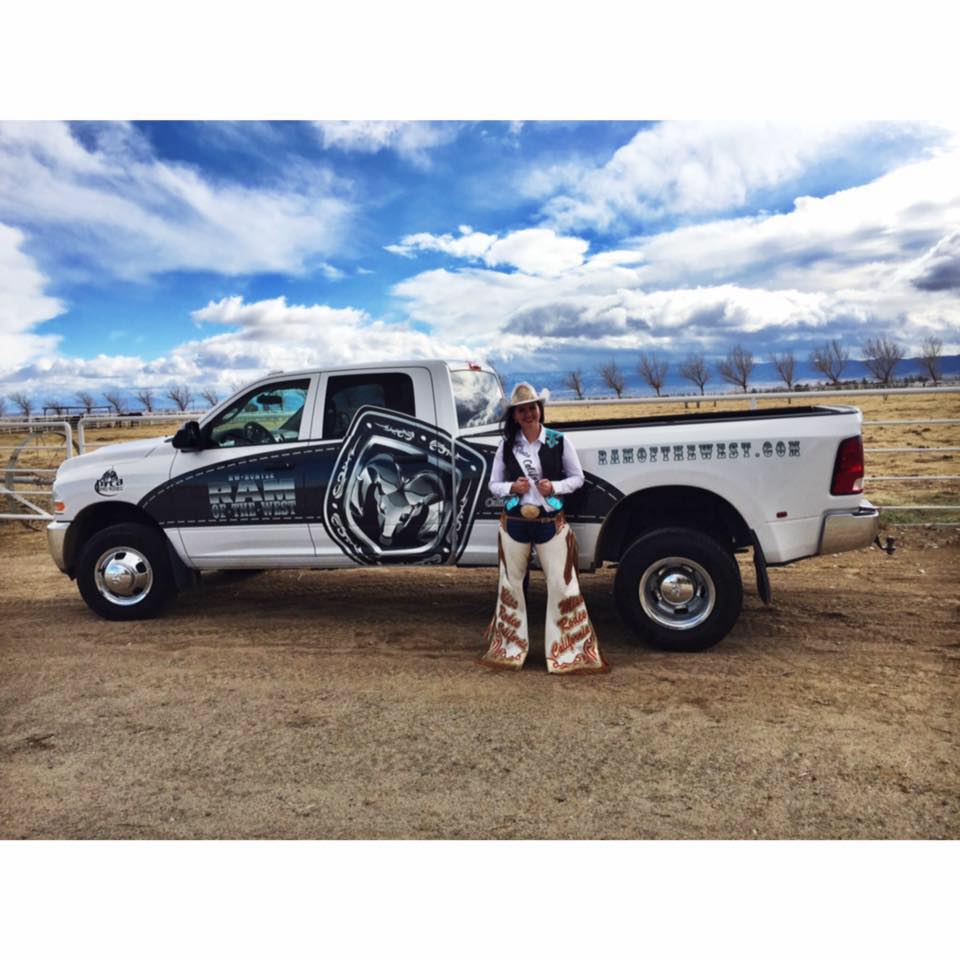 Miss Rodeo California 2015 - Carollann Scott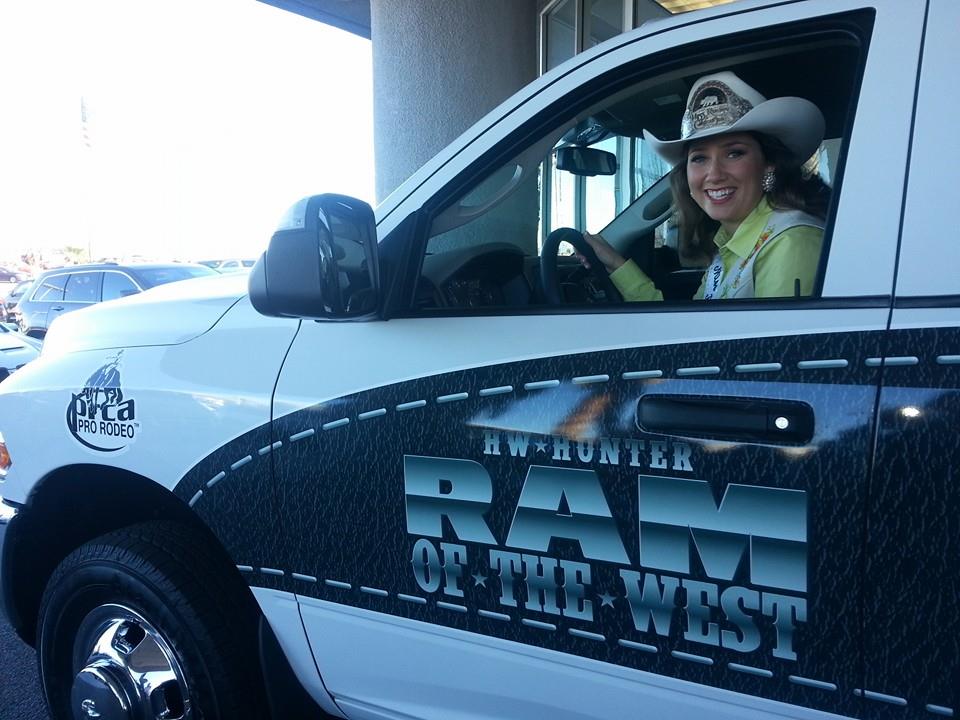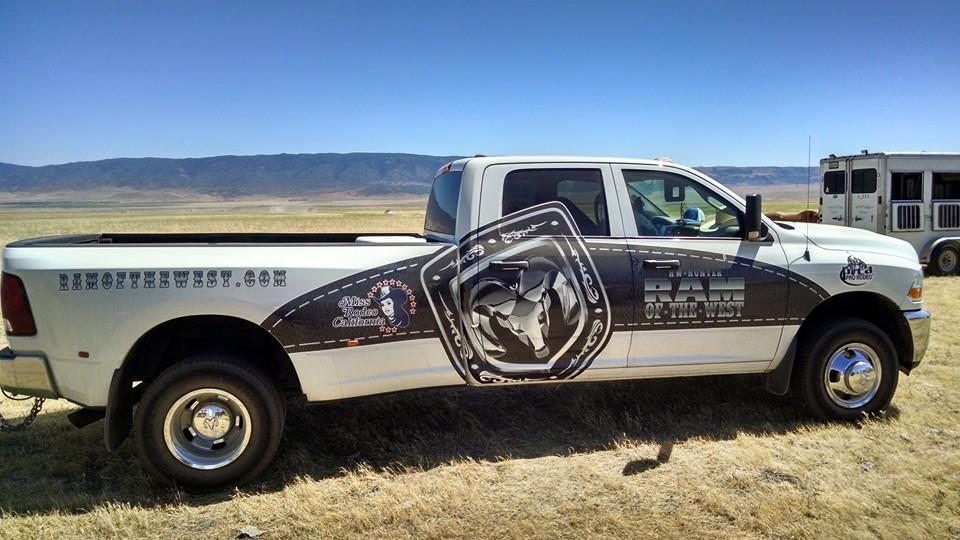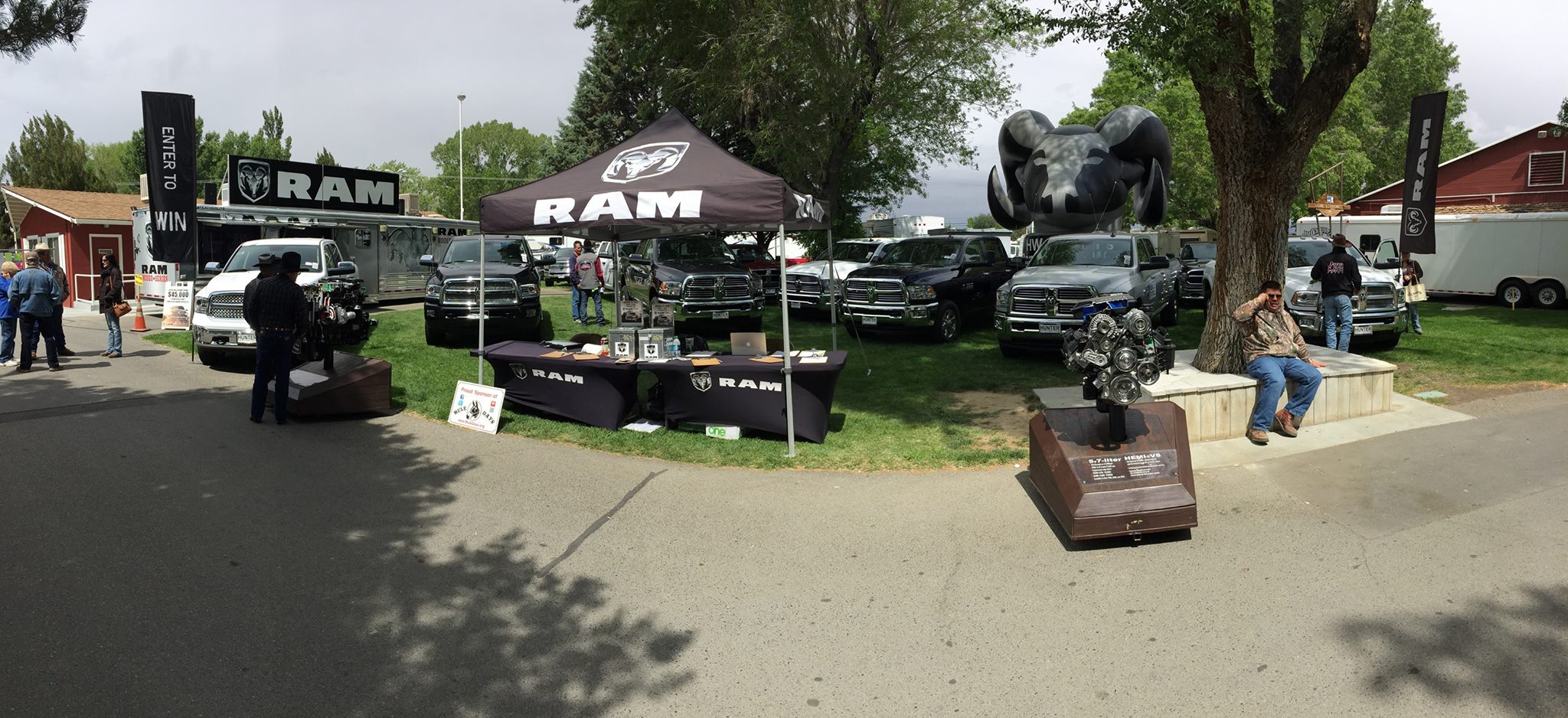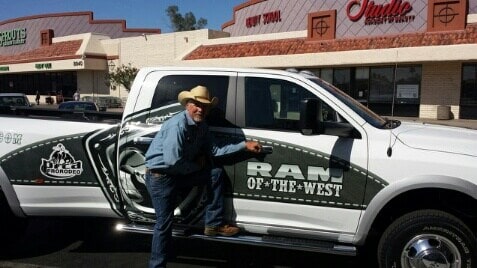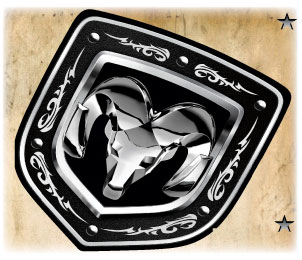 Make an Inquiry
Hours
Monday

09:00AM - 07:00PM

Tuesday

09:00AM - 07:00PM

Wednesday

09:00AM - 07:00PM

Thursday

09:00AM - 07:00PM

Friday

09:00AM - 07:00PM

Saturday

09:00AM - 07:00PM

Sunday

10:00AM - 06:00PM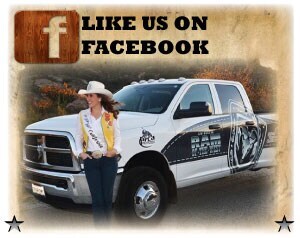 #RAM OF THE WEST
Proud Sponsors of: 
Miss Rodeo California 2020
Morgan Laughlin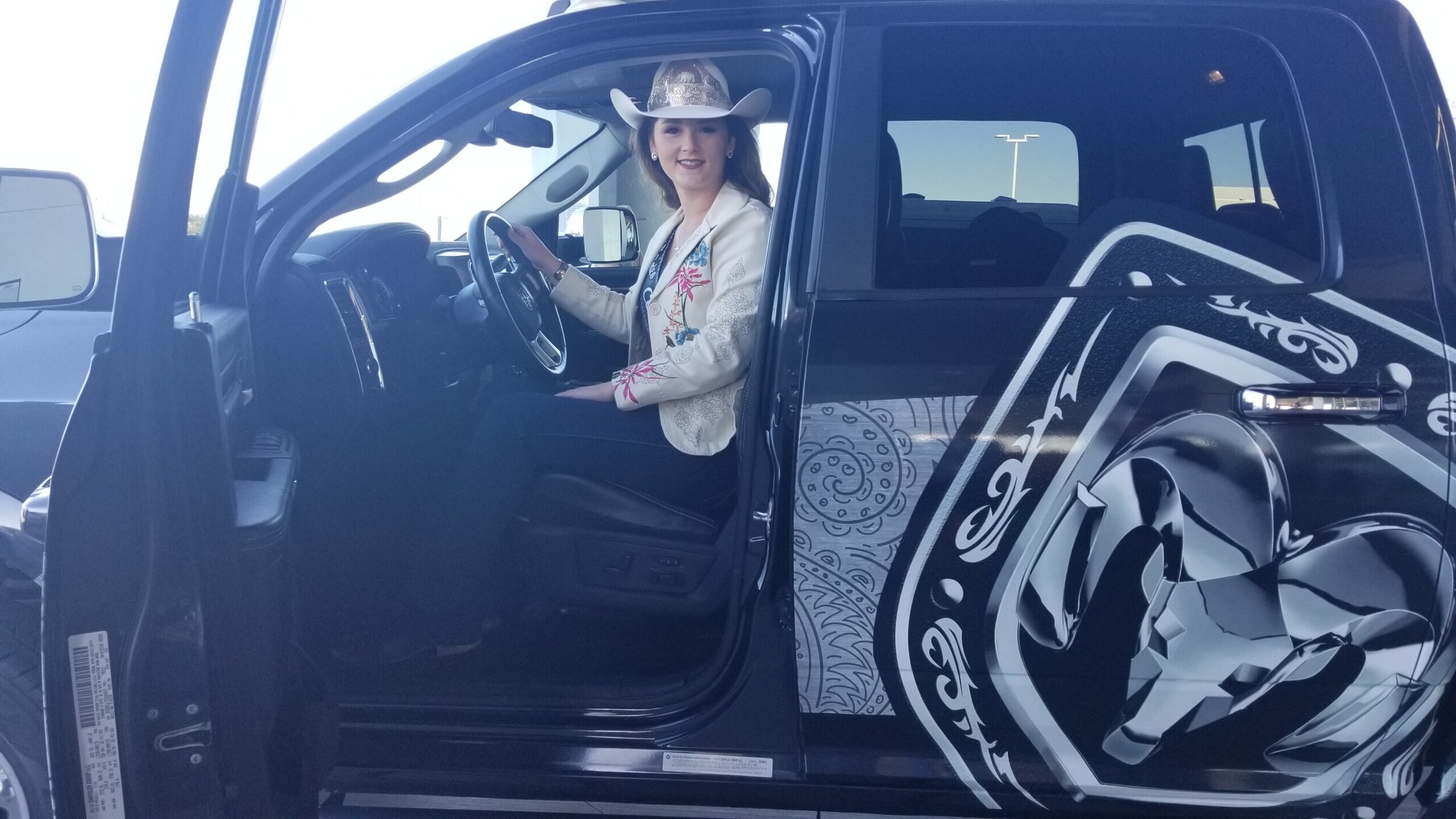 Miss Rodeo California 2019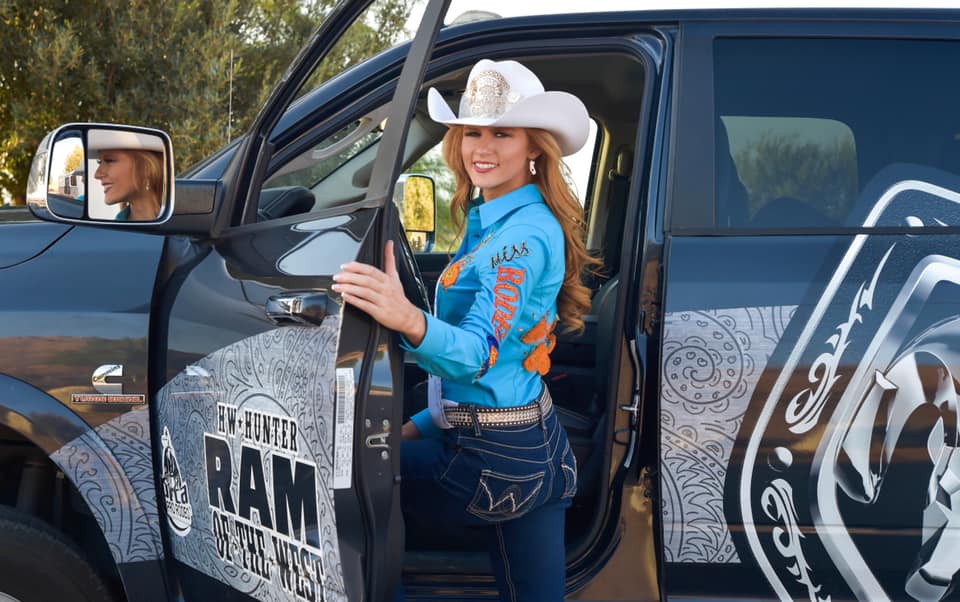 Miss Rodeo California 2017 
Brittney Phillips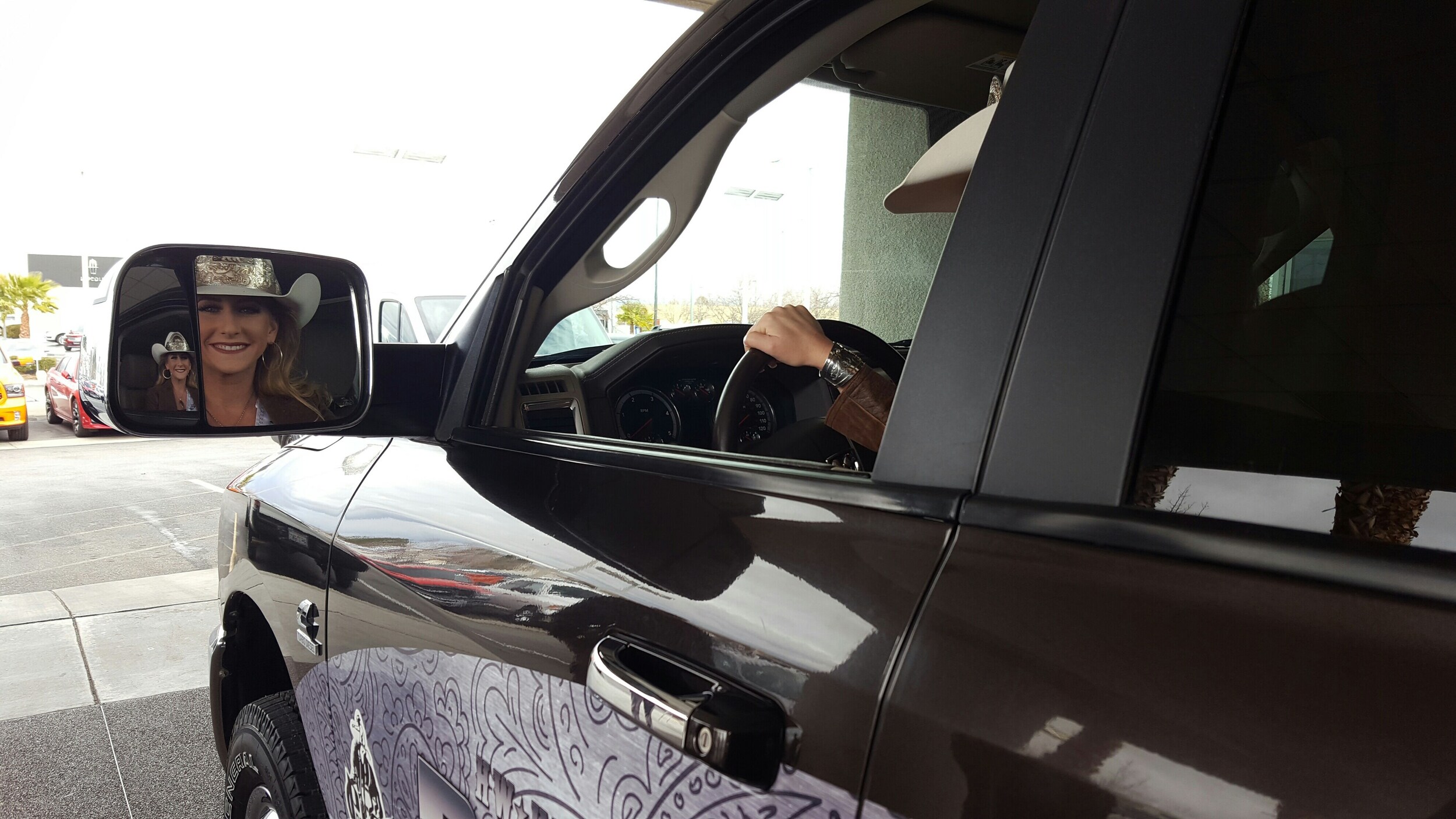 Miss Rodeo California 2016
Rachel Sarno Owens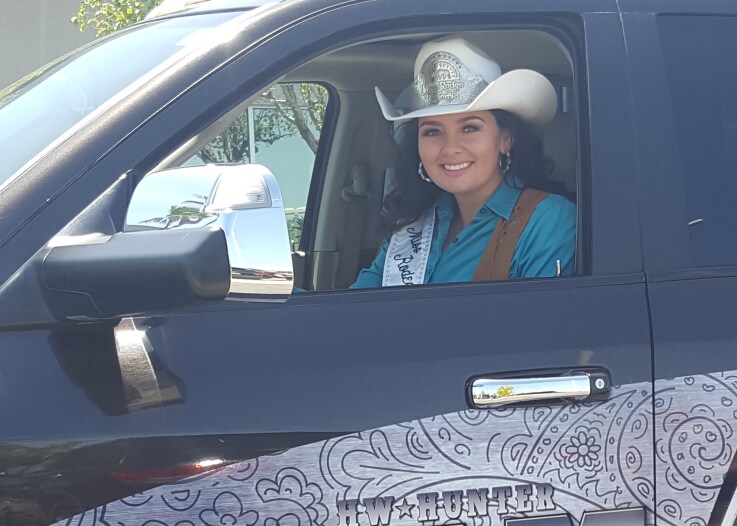 Miss Rodeo Kern County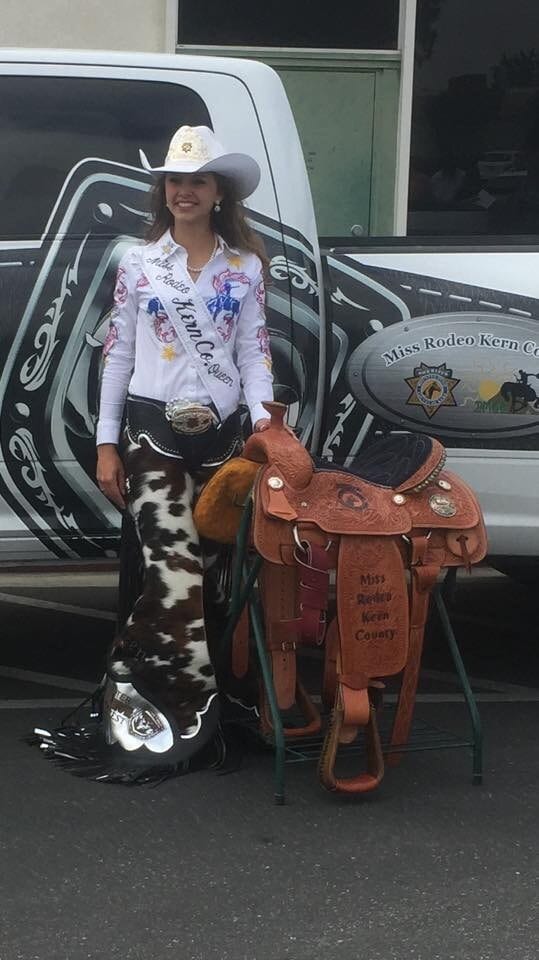 Miss Rodeo California 2014
Carollann Scott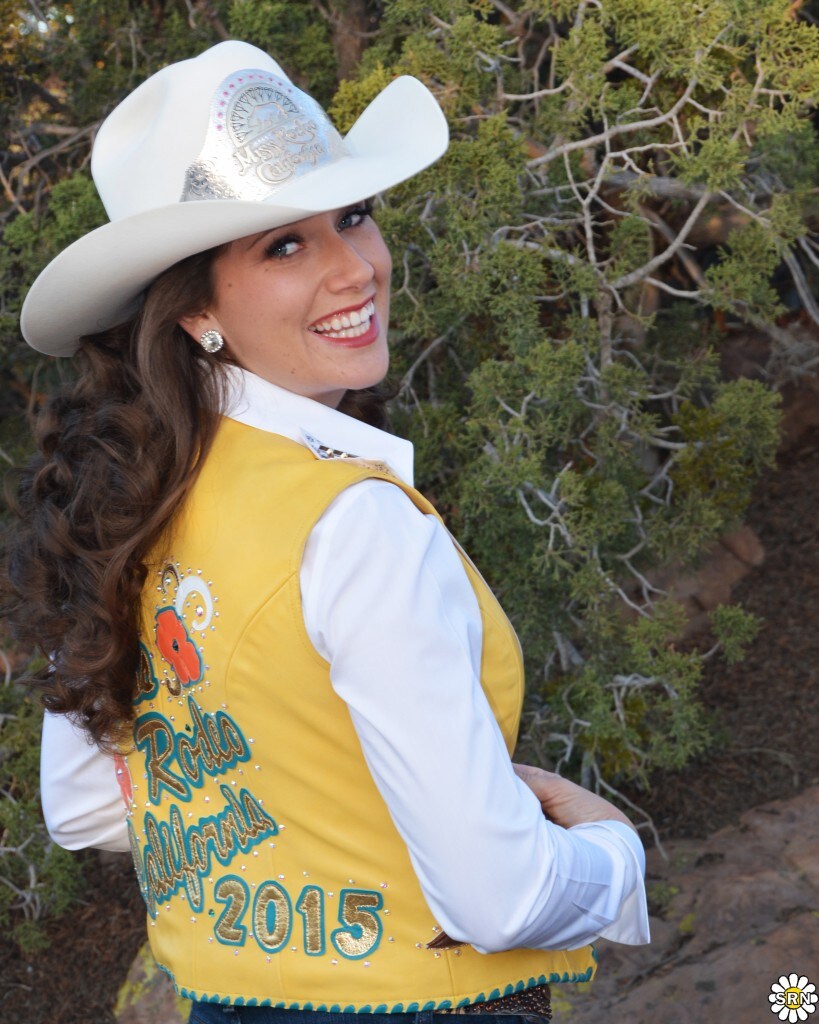 Pro Rodeo Announcer - Don Jesser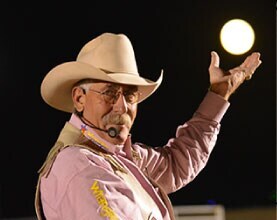 RAM PRCA California Circuit Finals Rodeo
In Lancaster, CA Oct 16th, 17th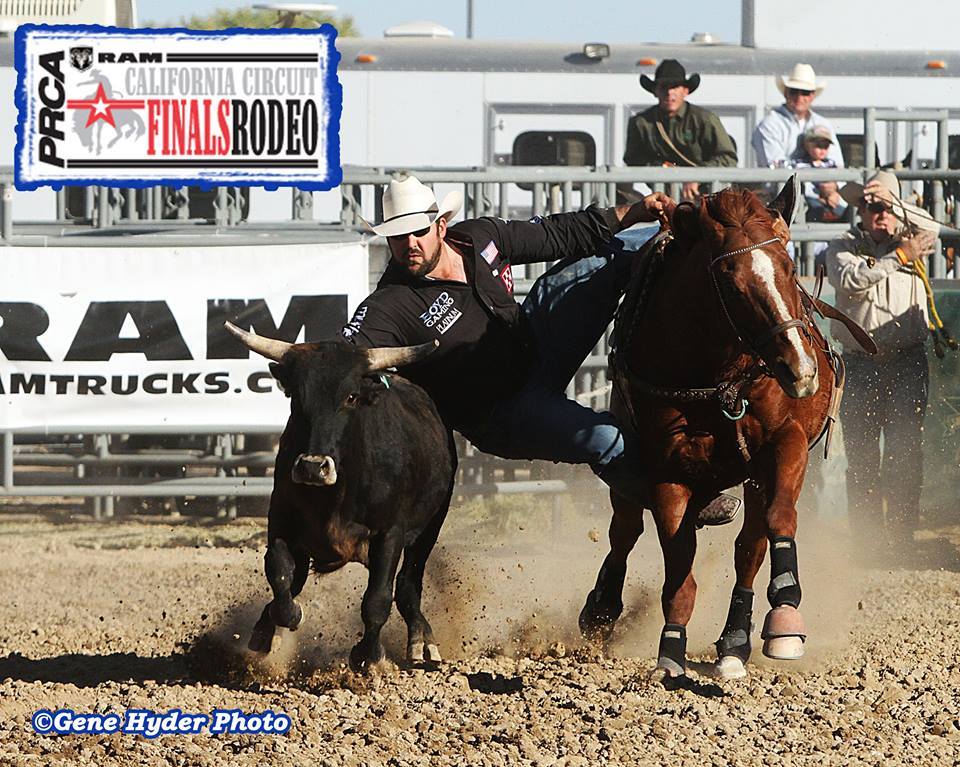 Rodeo Announcer Reid Flake