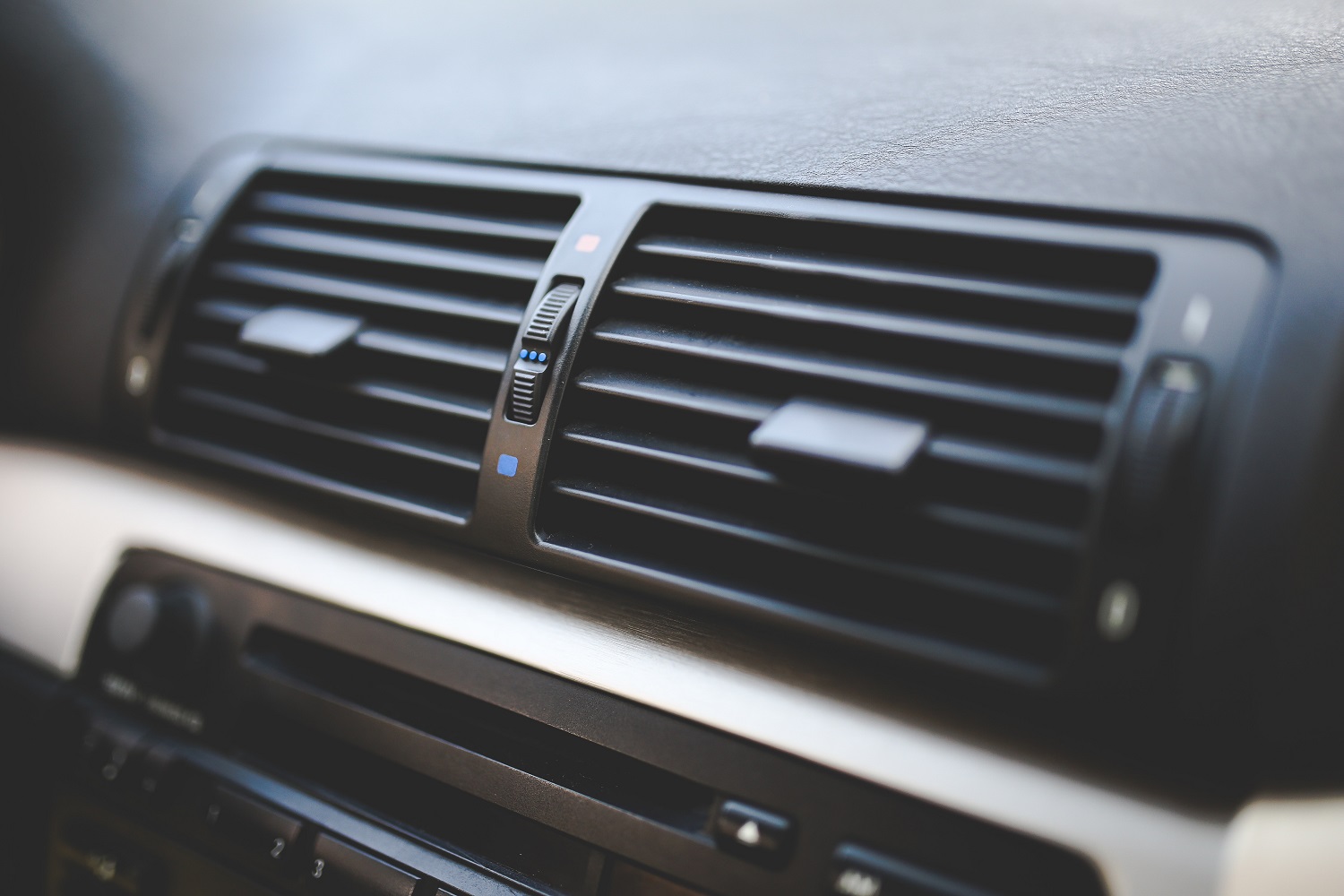 Keep your car cool in the blistering Southern California heat with air conditioning repair services at Hunter Dodge Chrysler Jeep Ram near Palmdale, California. If you have your A/C turned on full blast, and your car's air conditioner is not cooling down the cabin, your vehicle's A/C system may need to be recharged with refrigerant, flushed, checked for leaks, or completely overhauled. Whatever the problem may be, our Mopar-trained and certified technicians will quickly and accurately diagnose the issue and get it repaired in a timely manner. Call now or schedule an appointment for a full diagnostic assessment!
Problems With Your Cars Air Conditioning?
If your air conditioner is not keeping your cabin cool, stop by Hunter Dodge Chrysler Jeep Ram for an A/C system inspection near Palmdale, CA. We will check the refrigerant levels and recharge them if they've run low. This is common with older vehicles and those that have had significant exposure to heat or general wear and tear. If the problem returns, there may be a leak in the system - in which case we will locate and replace the malfunctioning component. If the compressor is broken, we will need to flush the entire system. Contact us today if you are experiencing any issues with your car's air conditioning system.
Why Service Your Vehicle at Hunter Dodge Chrysler Jeep Ram?
Your car's air conditioner is a complex system with lines, valves, and sensors running throughout the vehicle, and it's important to trust your A/C repairs to an OEM-authorized service center like Hunter Dodge Chrysler Jeep Ram. Not only do we have the specialized equipment and genuine Mopar auto parts needed to fix your car's A/C system, but we will also do so while following environmental regulations. Do-It-Yourself refrigerant recharging kits found at aftermarket auto parts retailers my offer a lower price, but those products cannot offer the same guarantees, nor do get the benefit of working with experienced auto technicians. To learn more about our air conditioning repairs and estimates, call or visit Hunter Dodge Chrysler Jeep Ram.
Schedule Your Air Conditioning Repair at Hunter Dodge Chrysler Jeep Ram
The auto service department at Hunter Dodge Chrysler Jeep Ram is standing by to provide professional air conditioning repair near Palmdale, CA. Although you can continue operating your car with an A/C problem, driving indefinitely could make the issue more difficult to repair. If your A/C system is running low on refrigerant, its likely missing essential lubricating oil which can lead to burning out the compressor. To make an appointment, you can call our service center at the number listed below, or schedule your visit online with our scheduling tool. We look forward to assisting you!
Hours
Dealership Hours
Mon - Sat
9:00am - 7:00pm
Sunday
10:00am - 6:00pm
Service Center
Mon - Fri
7:00am - 6:00pm
Saturday
8:00am - 1:00pm
Sunday
closed