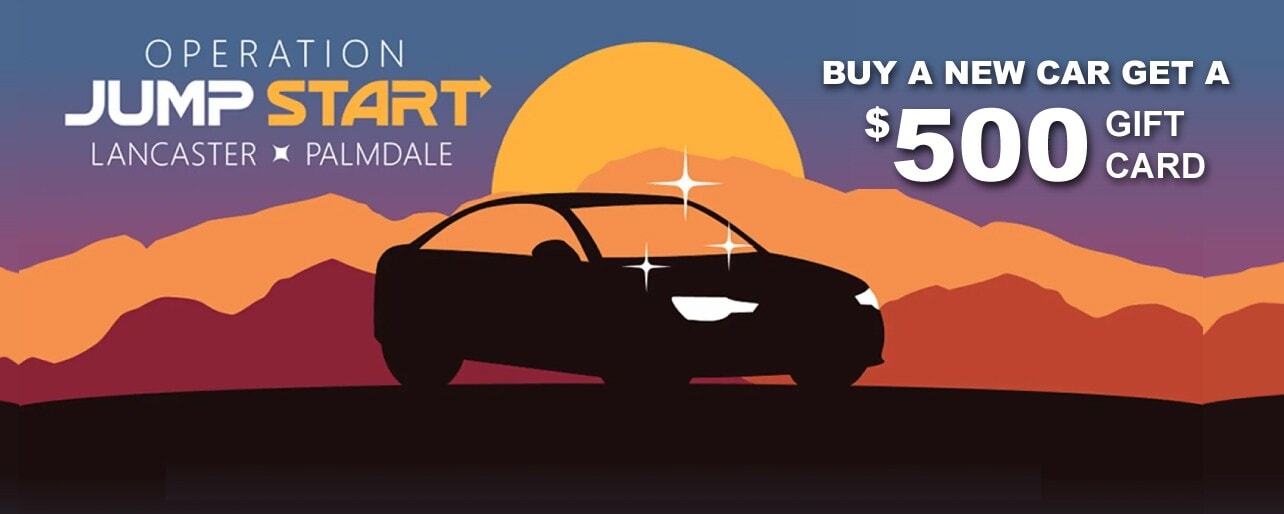 HW HUNTER INC is a proud participating dealer for the 
"Operation Jump Start Program"
This Program is through the City Of Lancaster. This is not a dealership incentive. All purchases qualify. $500 for a new purchase/lease and $250 for a used purchase. 
Gift cards must be picked up in person with valid ID and required documents. 
While supplies last. Dealership not responsible for program details and responsibilities.
FAQ:
When will the program end? 
This program ends Aug 31, 2020
Do all vehicles qualify? 
Yes, all vehicles in stock qualify for the program. 
Can you mail the gift card?
No, since the program is to stimulate spending in the Antelope Valley, the idea is to spend it here and therefore no gift cards will be mailed to customers. 
Can I just go to the City to get my card? 
No. The dealer will let the City know of your purchase then they will reach out to you to let you know where and when to pick up your card. 
What if I purchased a vehicle earlier in the year, can I still get a gift card? 
The program started on 5/1/20, you would have to have taken delivery of your vehicle on or later than that date. 
What kind of card is it? 
It is a Visa Gift Card. 
How will I know when my gift card is ready? 
The city will reach out to you to let you know via email or in some cases phone messages. 
Can someone else pick up my card for me? 
No, the vehicle purchaser must be the one to pick up the gift card. You will also need to provide required documents as indicated on the email that will be sent to you from the City. 
If I purchase 2 vehicles, will I get 2 gift cards? 
No, it is one gift card per household.
How will the city get my contact information? 
You will need to give the dealership permission to send over your contact information. Your salesperson will have you sign a release form or send an email for written permission. 
I have not received contact from the city and I followed all of the proper instructions, what do I do now? 
Please make sure you check your spam/junk mailbox to make sure your correspondence is not stuck there.  
If need further assistance, please contact:
For further details on this and other City of  Lancaster programs please go to:


 Is a participating dealer for "Operation Jump Start".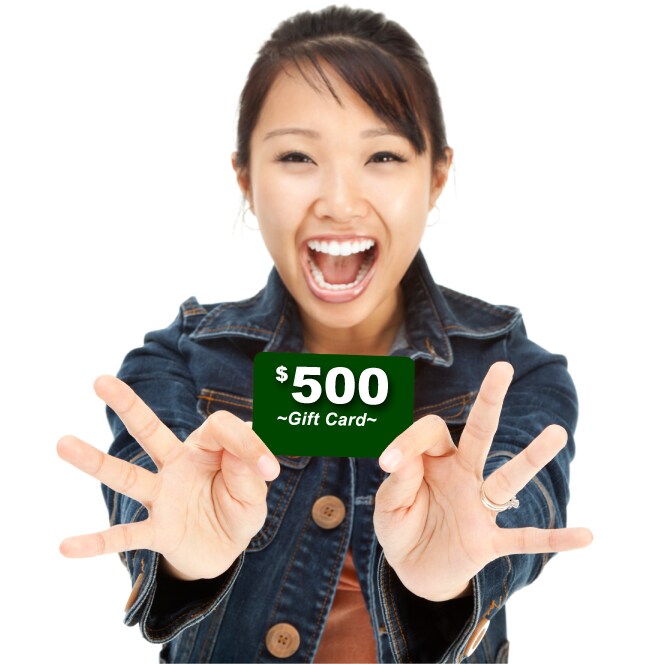 Make an Inquiry
Hours
Monday

09:00AM - 07:00PM

Tuesday

09:00AM - 07:00PM

Wednesday

09:00AM - 07:00PM

Thursday

09:00AM - 07:00PM

Friday

09:00AM - 07:00PM

Saturday

09:00AM - 07:00PM

Sunday

10:00AM - 06:00PM