Yelp Reviews!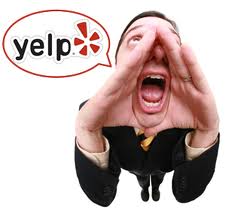 Eric S - Long Beach, CA 
"I just bought a brand new Dodge Ram 1500 Eco Diesel  Laramie and I couldn't be happier. Leo the internet sales manager gave me an amazing deal and I didn't even have to haggle the price. We were in and out fast. I've bought about 10 cars in my life and have never received better service. I'll prob keep this truck forever but if I don't the next truck I buy I will definitely be getting it from Leo at this dealership."
Maria M - California City, CA - Wow. I have never been in and out of a dealership so fast. Ever! This place was awesome! I had Brian Helble, and we drove my new care for about 20 minutes, then we did the paperwork, and I was out of there in 1 and a half hours. I LOVE my new Jeep, and I LOVE being a new member of the Hunter Jeep family. I felt like the whole deal was done before I got there, and I didn't even know which color I was getting. The prices were bottom dollar, their service was tops. I loved that absolutely everything was already figured into my internet price. Even tax,fees and licensing. Don't buy any car anywhere else. Thank you Brian and Hunter Jeep for giving your team all the tools they need to serve your customers . Again. WOW.
Scott B - Bakersfield, CA- We've been looking for a Dodge Challenger for over a year now.  Got real serious a couple of weeks ago.  But were having trouble finding the car we wanted.  On line we found one at Hunter Dodge and made a couple of inquires through their web process.  We live 75 miles for the dealership and decided to make the drive.  The whole way down we were corresponding with Jordan and by the time we arrived the car was waiting, test drive ready, and an easy process in purchasing the car.  No messing around on pricing or other hidden costs.  Would definitely recommend checking them out if you're looking for a Dodge, Chrysler, Jeep, or Ram.  Great experience and worth the trip.
Joe H - Palmdale, CA - A very smooth, easy process, I found the Jeep I wanted through the website, sent an e-mail inquiring about it and was contacted right away by Brian Helble, who was very responsive in answering my questions and helping me to determine what the details of financing and monthly payment would be, giving me the information I needed to make an informed decision on the purchase.  Made an appointment to go in and handle the paperwork, everything was handled fairly quickly and I was on my way in my new Jeep.If you're looking for a vehicle, I would definitely recommend Hunter Dodge Chrysler Jeep Ram and Brian in particular.
Christine T - Venice, Fl - If your looking for someone who really will work hard to get you the car you want it's Leo. He was amazing. He was one of the nicest hard working sales people. If you want drama free dealing please look him up at Hunter Dodge. Thanks again Leo for getting me the sweetest Dodge Challenger SRT8. It's a fun car to drive 
Ann B - Mojave, CA - Yesterday my husband & I purchased our 3rd car from a dealership. This time we went to Hunter Dodge Chrysler Jeep Ram and we dealt with Jonathan Flores. It was my best car buying experience. We were not attacked when we walked on the lot. We were not pressured and they didn't try to up sell us. We did however up sell ourselves. :)   We went to 3 different lots on Saturday to see 3 different mini-van makes/models. Nissan we had a very nice salesman Jim, but when his sales manager came over he made me cringe and I walked out. Palmdale Honda was a really nice experience. Leo there was awesome, but we didn't like the Honda after driving it. 
Then we met Jonathan at Hunter and he was answering questions, but never forcing the sale. We went home did more research and decided we loved what we could get with Dodge. So we sent text messages to Jonathan to tell him we were coming to buy our dream mini-van. 
I never felt uncomfortable. No pits in my stomach. Truly felt I got the best deal for my money. We also met a woman named Pearlie she was very sweet. Only talked to her in passing, but she was so pleasant. A couple across from us was buying a Jeep at the same time and we discussed how happy we all were with our purchasing experience. Thank you Jonathan!
Zac D - Bishop, CA - "Absolutely not hassle. Brian H. was a man of his word. Was coming from out of town and I had my worries about a used car I was looking at online, no problems at all. Got the price I was promised online. IN and OUT!" 
Frank N - Palmdale, CA - "I had a great experience with Hunter Dodge and my salesman, Frankie J.  Frankie was very helpful in both helping decide the Ram Pickup I wanted and what I could get and keep my payment down,.  He was also helpful in my after services.  I highly recommend Hunter Dodge and especially Frankie J." 
Tony H - Santa Clarita, CA - "We have purchased vehicles from several dealers over the years and as usual, we would spend half the day haggling over this and that. Not the experience anyone wants when making a purchase. In 2012, we utilized an auto purchasing service through our credit union (hint: kind of sounds something like "land of auto" only backwards). It was a great experience. We again turned to that service only to find that things have changed and it wasn't what we expected. 
We searched and found OUR OWN vehicle (at HUNTER DCJR). Brian and Ulisses (Internet Sales) were very accommodating. There were no annoying phone calls to pressure us in to the sales floor. In fact, they gave me follow-up emails to confirm that we were still interested. 
We made the trip to Lancaster and test drove the RAM 2500. Brian knew the answer to every question. I did however, show him something cool re: the Cruise Control (while idling). 
Overall, the experience at HUNTER DCJR was easy. The Finance Lady (I don't remember her name) was very easy going. No Pressure Closing Sales Pitch. A real change from what we have experienced in the past. 
We would recommend HUNTER DCJR to everyone looking to make their next vehicle purchase."
Thanks Guys,
Tony and Nicky
El Monte, CA - Jordan and Brian were very helpful in every way they could be when it came to buying a new Ram pickup. Their selection was top notch that's why I drove an Hour and a half to check them out. I highly recommend these 2 Internet managers judge because there was no haggling at all and they had what I was looking for.
 Sean C - Lancaster, CA - This dealership is fantastic! I'm not big on buying cars because I don't like going to dealerships. I tried to buy a car at Valencia Dodge and that was a mistake. The next day I was leaving Hunter Dodge in my new Charger completely happy! Ask for Brian he's awesome and know his product. Everyone I talked to there was nice and very genuine
 Amanda J - Lancaster, CA - Brian Helble is awesome. Just purchased a 2014 Dodge Ram 1500 Hemi Sport, this is my 5th purchase from them and Brian really went above and beyond to get us the best deal and he really knows his product. We are so happy with our truck, I recommend Brian to everyone. This dealership is awesome and the owners do so much for our community.
 Stephanie A - Valley Village, CA  - I Purchased a 2014 Wrangler Sport from Van Nuys C.J. back in September 2013.  At the time I made the purchase, it seemed like they had given me a good deal (I'm a bit of a novice at the "new car purchase" thing, since my last new vehicle purchase was a Jeep Liberty in 2002).  I fell in LOVE with my Wrangler Sport, but every time I saw a Sahara drive by, it gave me a bit of buyer's remorse.  I decided to search around for a Sahara that would be worthy of trading in my 4 month old Sport and the one and only dealer that had my Jeep was Hunter.  I live about an hour away from Lancaster, but it was definitely worth the trip and i'm SO GLAD that Hunter is where I found the Sahara I wanted.  I was there for under 2 hrs doin the deal with Ulises, since he knew I had a long drive back, he worked hard to get me in and out as soon as he could.  Mark, the finance guy, was great too.  He managed to reduce my interest rate so I could get a nice extended warranty and only increase my payments by a couple dollars.  I would not have gotten a better deal anywhere else.  And everyone I dealt with was GREAT!
Tracy S - Lancaster, CA - I recently bought a 2014 Jeep Compass from Jordan Magana, at Hunter Dodge. As I have always heard that I could get a "better deal" for a car purchase by going to a dealership, "down below," Hunter Dodge was one of three dealerships that I contacted for my purchase. The other two dealerships were located in Valencia and Van Nuys. Of the three dealerships I contacted, Hunter Dodge was the only dealership that answered all of my questions, was willing to work a deal within my required specifications, provided facts versus empty promises, and seemed to value my potential business, which ended up being actual business. Jordan was a "no gimmick" kind of guy and extremely humble but completely knowledgeable. In addition , the finance manager did not try to sell me additional products that I could afford at that time. Of all the cars that I have bought, this experience was the most positive. I love my new car and look forward to returning to Hunter Dodge one day when finances allow and buying that Durrango!
 Marilyn K - Lancaster, CA - It pays to shop local!!  Hunter Dodge is a "NO BULL" dealer-not the typical "car dealer" that you don't want to visit anymore.  We were dreading going to another dealer and get the "door rush" from a salesperson and then get tossed around the dealership to another salesperson, before having the finance guy move in for the last round....Brian made the transaction as simple and honest as possible.  Gave us a written breakdown on our pricing, and made this the easiest car purchase we've ever made! Buying a car is a personal process and the professionalism, ethics & courtesy shown was noticed and appreciated.  Thank you to all involved-Love, love, lovin my 200S Convertible~Imported from Detroit!
 Audra C - North Hollywood, CA  -  I worked with Jordan and Ulises, the internet sales managers. They were so awesome to work with I told them exactly what I wanted and they found it had it shipped to their dealership in a very timely manner, and gave me a great deal. They got everything started before I ever came to the lot. It was so easy and I'm very happy with my purchase, a 2014 dodge Durango.
 Raven S - Rosamond, CA - Amazing customer service!  - I was too young to remember car shopping with my parents and this is my first time searching for a new vehicle. I looked online a little before stopping by but I wasn't really sure what questions one should ask when  car shopping. As soon as I pulled up I was immediately greeted and asked what they could do for me. I told the sales rep that I was interested in taking a look at a Dodge Dart SXT and he walked me to the section and showed me the different colors and offered to let me test drive it. It took no time at all before he had one pulled out and cooling off while he showed me all the neat things I didn't see while looking online. He didn't make me feel stupid for not knowing much about cars, he explained everything very simply and showed me how to use the more technical aspects of the car. The test drive was sufficient for me to get used to the feel of the car and begin feeling comfortable driving it. It doesn't handle the same was as my car but that is expected.
He made sure I had extra information to take home with me about the car so I could take home and talk to my parents about it and have the hard copy to look at. The whole experience was great. I didn't feel pushed around or pressured or like they just wanted my money and that was it. Ill still be looking at other cars to find the one perfect for me, but I am very satisfied with my first car shopping experience.